Rubber ROOF
We repair your roof with passion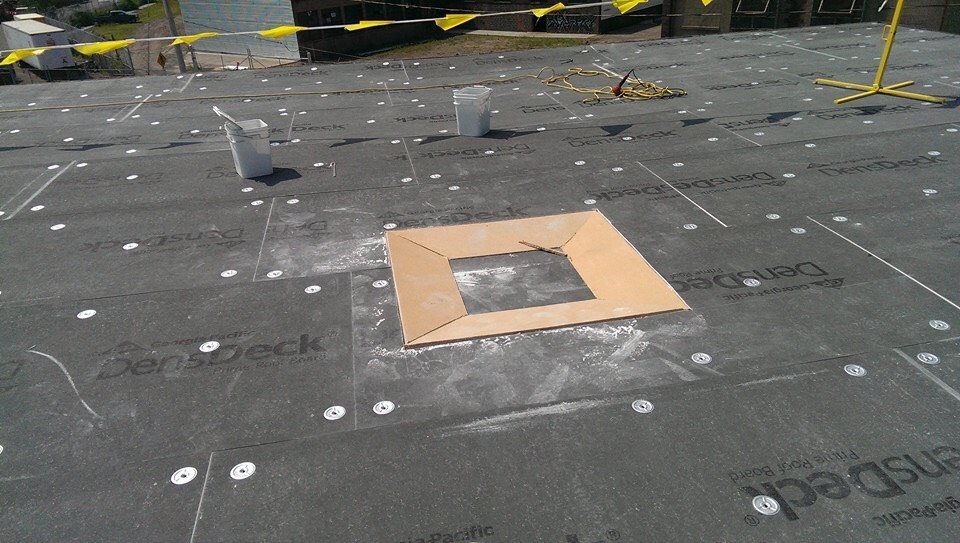 BENEFITS OF RUBBER Roofs
A rubber roof, also known as a EPDM (ethylene propylene diene monomer rubber) roof, has many advantages. Price tends to be the greatest advantage this material has to offer but it is also long lasting and generally less costly should any repairs be needed. Although a homeowner must use a licensed installer to lay down this roof, the cost of the entire job is much less due to the materials and labor being much less than with other roof installations because the material is lightweight and easy to install.

Long Lasting and Durable
Rubber is also long lasting, and many roofs are laid out in just one piece, reducing the number of seams. Fewer seams mean few places for water to seep under the roofing and destroy the home or building. Modern rubber is not susceptible to the sun's UV and ultraviolet rays, so a properly-installed rubber roof can last 50 years or even longer. Rubber is durable- able to withstand high winds and even hail up to three inches in diameter.
Rubber Roofs Require Little Maintenance or Care.
The most that a homeowner may wish to do is to repaint the roof with acrylic paint once every 10 to 12 years.
OUR EXPERTIES
From the start, we've always tried to do things properly. So it's heart-warming to get recognition from people who feel the same way